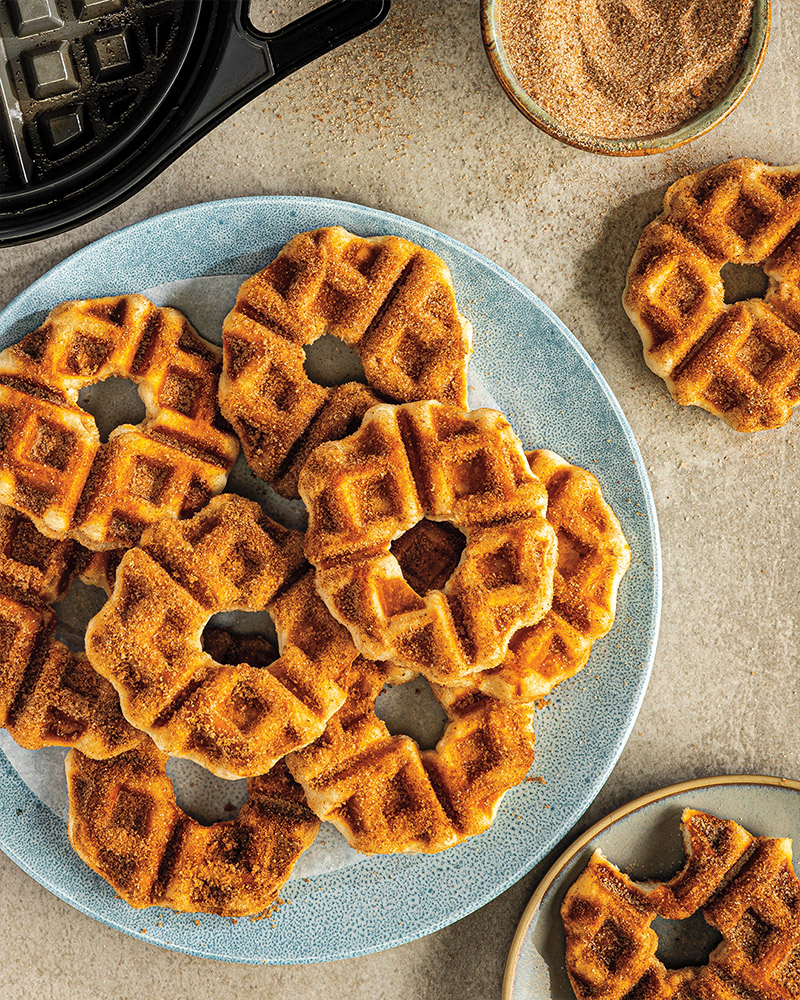 Click to See How-To Video!



Waffle Iron Cinnamon Donuts
Prep: 15 minutes
Cook: 36 minutes • Serves: 9
Nonstick cooking spray
1/4
cup granulated sugar
2
tablespoons ground cinnamon
1
can (16.3 ounces) Our Family® Buttermilk Jumbo Flaky Biscuits
3
tablespoons unsalted butter, melted
1. Preheat waffle iron; spray both sides with cooking spray. In small bowl, whisk sugar and cinnamon. Makes about 1/3 cup.

2. On work surface, using 1-inch cookie cutter or glass, cut out holes from center of each biscuit; gather dough scraps, roll into 2 1/2-inch circle and cut out hole from center. Discard remaining dough.

3. For each donut, place 1 biscuit in center of waffle iron; close iron and cook 4 minutes or until golden brown. Immediately brush both sides of donuts with butter; using tongs, dredge both sides of donuts in sugar mixture. Makes 9 donuts.


Approximate nutritional values per serving (1 donut):
201 Calories, 9g Fat, 5g Saturated Fat, 10mg Cholesterol, 398mg Sodium,
26g Carbohydrates, 1g Fiber, 7g Sugars, 7g Added Sugars, 3g Protein