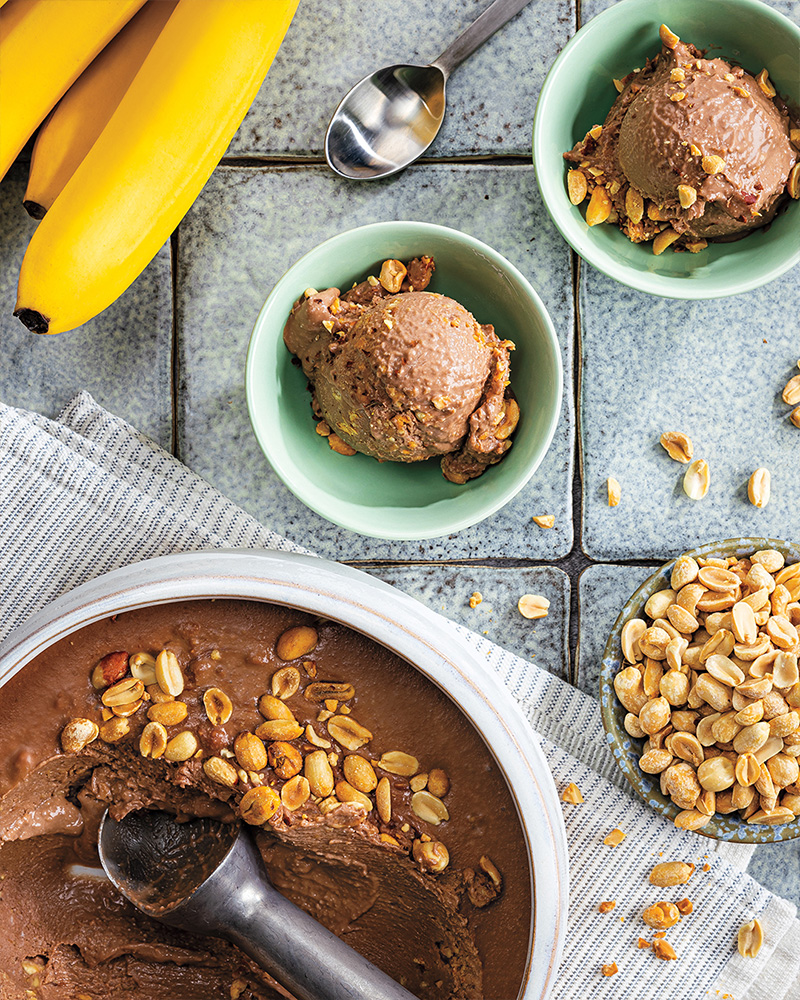 Click to See How-To Video!



Banana-Nut "Ice Cream"
Prep: 10 minutes plus freezing and standing • Serves: 8
1
container (16 ounces)
Prairie Farms® 4% milkfat cottage cheese
2
ripe bananas, peeled and coarsely chopped
2/3
cup hazelnut spread
1/2
cup coarsely chopped dry-roasted unsalted peanuts plus additional for garnish (optional)
1. In food processor, purée cottage cheese, 1 banana and hazelnut spread until smooth. Transfer cottage cheese mixture to medium bowl; fold in peanuts and remaining 1 banana. Cover bowl with plastic wrap; freeze at least 4 hours or until frozen to soft serve consistency. Makes about 4 cups.

2. Let "ice cream" stand at room temperature 10 minutes before serving; serve garnished with peanuts, if desired.


Approximate nutritional values per serving (1/2 cup):
271 Calories, 13g Fat, 9g Saturated Fat, 10mg Cholesterol, 166mg Sodium,
32g Carbohydrates, 3g Fiber, 24g Sugars, 16g Added Sugars, 9g Protein

Chef Tip
Stirring "ice cream" occasionally during the freezing process can help reduce ice crystals and achieve a smoother texture.