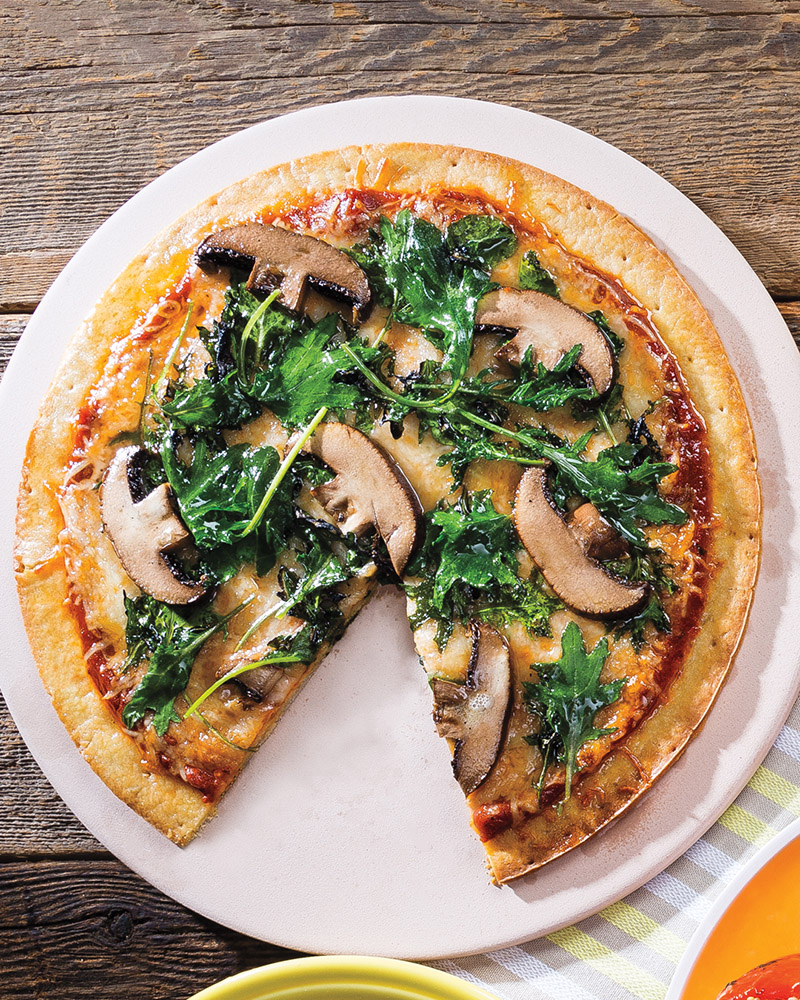 Thin & Crispy Portabella-Kale Pizza
Prep: 10 minutes
Bake: 10 minutes • Serves: 4
1. Pizza Crust: Preheat oven to 450°. Place 1 thin and crispy pizza crust on a rimmed baking pan.

2. Pizza Sauce: Spread 3/4 cup traditional pizza sauce over the crust.

3. Mozzarella Cheese: Sprinkle 1-1/4 cups of mozzarella cheese over the sauce.

4. Baby Kale: Arrange 1 cup packed baby kale around the pizza.

5. Portabella Mushroom: Thinly slice 1 small portabella mushroom; arrange over the pizza. Bake for 10 minutes or until cheese melts and crust is golden brown.

Approximate nutritional values per serving (2 slices):
313 Calories, 14g Fat (5g Saturated), 28mg Cholesterol,
489mg Sodium, 32g Carbohydrates, 3g Fiber, 14g Protein

Dietitian's tip:
> Not a fan of kale? Make an easy swap with spinach.