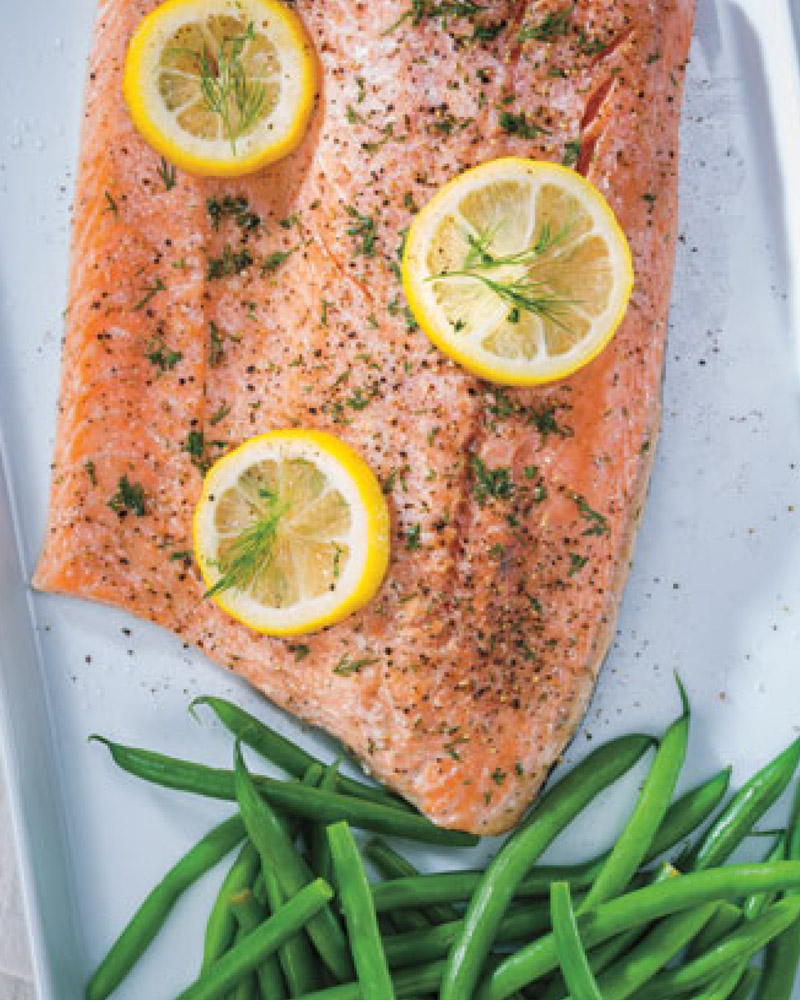 5-Ingredient Slow Cooker Poached Salmon with Green Beans
Prep: 10 minutes
Slow Cook: 1 hour • Serves: 4
1
skin-on salmon fillet (about 1-1/2 pounds)
1
cup white cooking wine
1
lemon, thinly sliced
2
tablespoons chopped dill, divided
1
bag (12 ounces) steam in bag green beans
1.Sprinkle salmon with 1/4 teaspoon each salt and pepper. In 5- to 6-quart slow cooker, add wine and salmon, skin side down; top salmon with lemon slices and 1 tablespoon dill. Cover and cook on low 1 hour or high 30 minutes or until internal temperature of salmon reaches 145°.

2.Prepare green beans as label directs. Serve salmon sprinkled with remaining 1 tablespoon dill along with green beans.

Approximate nutritional values per serving:
347 Calories, 13g Fat (2g Saturated), 107mg Cholesterol,
611mg Sodium, 7g Carbohydrates, 3g Fiber, 40g Protein

Cooking Clues
Make this meal more filling by serving the salmon and green beans over a bean-based pasta.
Dietitian's tip:
> Repurpose leftovers into salmon cakes or salmon BLTs. It's a great way to get in some omega-3s.