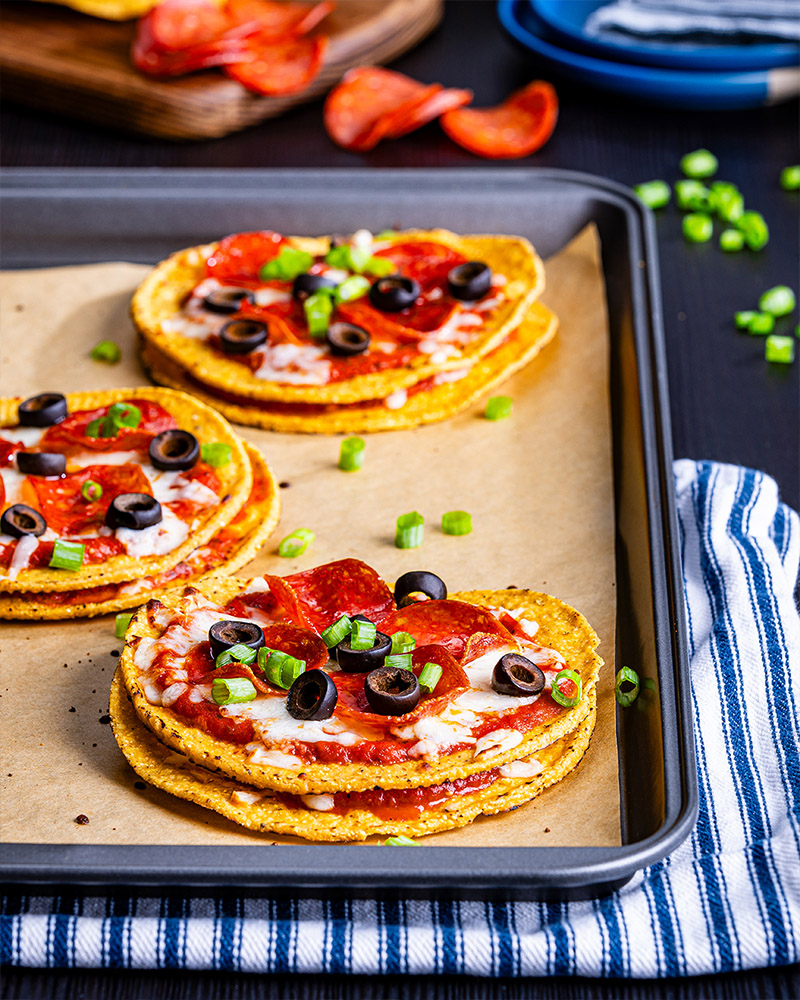 Click to See How-To Video!



Double-Decker Tostada Pizzas
Prep: 15 minutes
Bake: 6 minutes • Serves: 4
8
(5-inch) yellow corn tostada shells
1/2
cup
Our Family® Homestyle Pizza Sauce
1-1/4
cups shredded mozzarella cheese
20
slices pepperoni
1/4
cup drained
Our Family® Sliced Pitted Olives
Sliced green onions for garnish (optional)
1.Preheat oven to 425°; line rimmed baking pan with parchment paper. Place 4 tostada shells on prepared pan; spread with 1/4 cup sauce and sprinkle with 3/4 cup cheese. Top with remaining 4 tostada shells, 1/4 cup sauce, 1/2 cup cheese, pepperoni and olives; bake 6 minutes or until lightly browned and cheese is melted. Makes 4 pizzas.

2. Serve pizzas garnished with green onions, if desired.


Approximate nutritional values per serving (1 pizza):
290 Calories, 19g Fat, 8g Saturated Fat, 35mg Cholesterol, 740mg Sodium,
20g Carbohydrates, 2g Fiber, 2g Sugars, 0g Added Sugars, 12g Protein