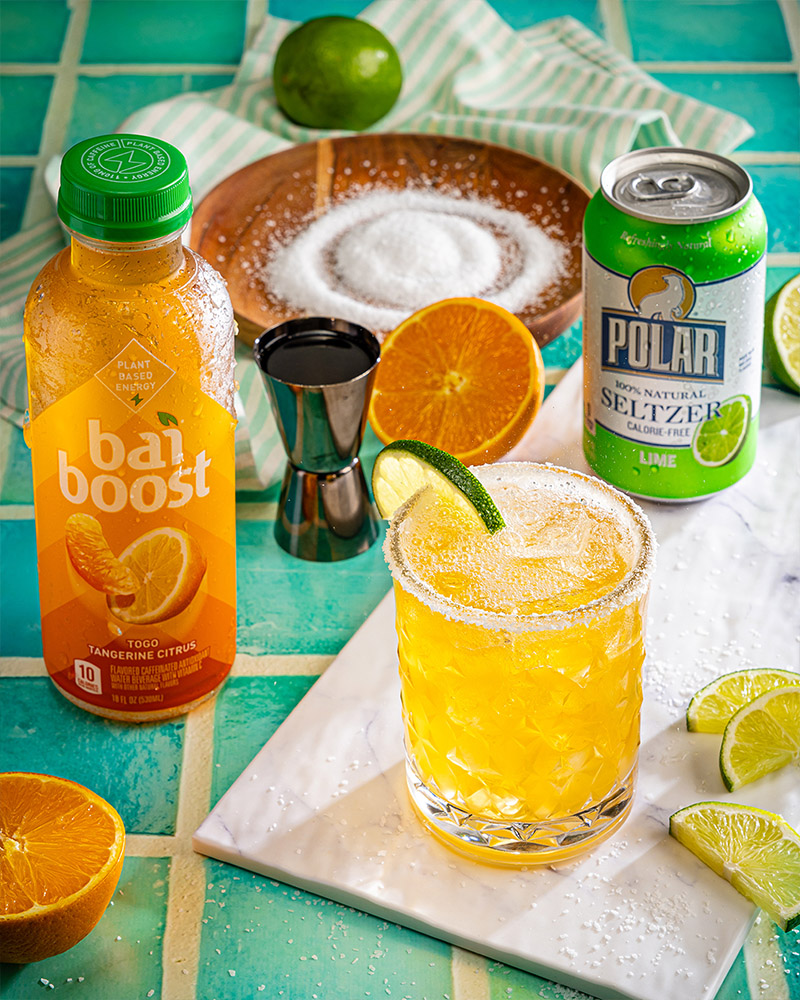 Click to See How-To Video!



Boosted Bubbly Tangerine Margarita
Prep: 5 minutes • Serves: 4
Kosher salt
5
lime or orange wedges
Ice
1
bottle (18 ounces)
Bai® boost togo tangerine citrus
1
cup silver tequila
1/4
cup fresh lime juice
1/4
cup orange-flavored liqueur such as Cointreau® or Triple Sec
1/2
cup
Polar® seltzer lime
1. Spread salt on plate. Run 1 lime wedge around rims of 4 margarita glasses to dampen; dip rims of glasses into salt to coat and add ice to glasses.

2. Add Bai Boost Togo Tangerine Citrus, tequila, lime juice and liqueur to pitcher; stir vigorously. Makes about 4 cups.

3. Pour tequila mixture into prepared glasses; top with seltzer and garnish with remaining lime wedges.


Approximate nutritional values per serving (1 margarita):
191 Calories, 0g Fat, 0g Saturated Fat, 0mg Cholesterol, mg Sodium,
10g Carbohydrates, 0g Fiber, 7g Sugars, 6g Added Sugars, 0g Protein